Ray Kurzweil has been an accurate predictor of technology trends for decades. He was the principal developer of the first print-to-speech reading machine for the blind, the first CCD flat-bed scanner, and the first music synthesizer capable of recreating the grand piano. His books The Age of Spiritual Machines and The Singularity is Near describe the exponential growth of technology and its inevitable transformation of human existence.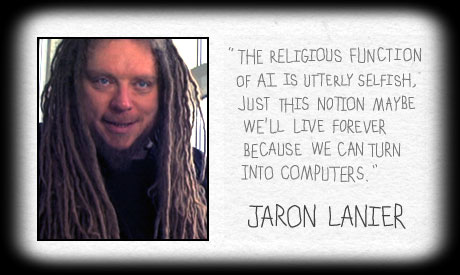 Jaron Lanier is a computer scientist, composer, visual artist, and author. Lanier is probably best known for his work in Virtual Reality. He coined the term "Virtual Reality" and in the early 1980s founded VPL Research, the first company to sell VR products. He was Scholar at Large for Microsoft from 2006 to 2009, and Partner Architect at Microsoft Research from 2009 forward. His most recent book was You Are Not A Gadget.
 Kevin Kelly is Senior Maverick at Wired magazine. He helped launch Wired in 1993, and served as its Executive Editor until January 1999. He is currently editor and publisher of the Cool Tools website, which gets 1 million visitors per month. He authored the best-selling New Rules for the New Economy and the classic book on decentralized emergent systems, Out of Control.
Rodney Brooks is Panasonic Professor of Robotics (emeritus) at the Massachusetts Institute of Technology. He is a robotics entrepreneur and Founder, Chairman and CTO of Heartland Robotics, Inc. and the also a Founder, Board Member and former CTO of iRobot Corp. His research is concerned with both the engineering of intelligent robots to operate in unstructured environments, and with understanding human intelligence through building humanoid robots. His most recent book was Flesh and Machines: How Robots Will Change Us.
Sherry Turkle is Abby Rockefeller Mauze Professor of the Social Studies of Science and Technology in the Program in Science, Technology, and Society at MIT and the founder and current director of the MIT Initiative on Technology and Self, a center of research and reflection on the evolving connections between people and artifacts. Her most recent book is Alone Together – Why we expect more from technology and less from each other.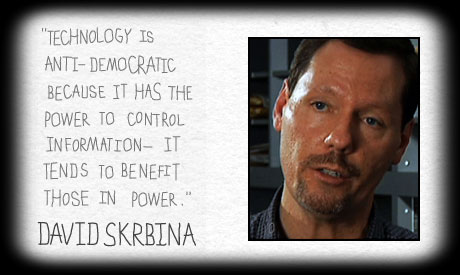 David Skrbina is a Lecturer in Philosophy in the Department of Humanities at the University of Michigan at Dearborn. His work in the philosophy of technology led to collaboration with Theodore Kaczynski on the book Technological Slavery.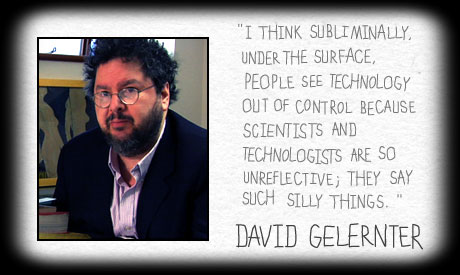 David Gelernter is professor of computer science at Yale, chief scientist at Mirror Worlds Technologies, contributing editor at the Weekly Standard and member of the National Council of the Arts. He's the author of several books and many technical articles; also essays, art criticism and fiction. In 1993, Gelernter was critically injured opening a mailbomb sent by Theodore Kaczynski, who at that time was an unidentified but violent opponent of technology, dubbed by the press as "the Unabomber."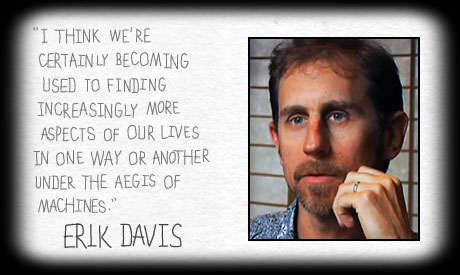 Erik Davis is noted for his study of the history of technology and society and his essays about the fate of the individual in the dawning posthuman era. Although significant aspects of his work include media criticism and technology criticism, his works span across other disciplines to include a larger social history of art, religion, and science, technology, and politics.